Progressive Rock Reviews
Last updated on February 25, 2000.
Latest reviews: Il Balletto di Bronzo, Banco (Beginning Banco Story), Magma (Udu Wudu), Metamorfosi, New Trolls and Raccomandata Ricevuta Ritorno.
This page contains some short reviews of records, most of which are within the "progressive rock" genre. Many people may not be familiar with this term, but no short definition exists. The main hallmark of progressive rock is in my opinion the ambitious and sophisticated arrangements, often showing heavy influences from jazz, classical music and folk music. Often, "progressive rock" does not sound like "rock" at all. Of course, ambitionsness does not imply greatness, and when pompous attempts at becoming the greatest names within music since Bach fail, they often fail miserably. However, as will be apparent from the following reviews, this is not always the case, as many "experts" out there seem to think. By the way, I admit that my admiration of artistry, sophistication and ambitiousness may seem a little strange when regarding the lay-out of this page - but have patience, an update will come soon.
(X) = Not recommended.
* = OK, but nothing special.
** = Good; recommended.
*** = Brilliant; highly recommended.
**** = Breathtaking, essential!
***** = Will cause major addiction problems.
2066 and Then - s/t (72) - **
3rd and the Mortal - Painting on Glass - **
Alphataurus - s/t (73) - ***
Alusa Fallax - Intorno Alla Mia Cattiva Educazione - ****(*)
An Italian classic. The music is accessible and heavily folk influenced, with frequent use of flute. The vocalist may be the most powerful I have ever heard, and is similar to Locanda Delle Fate's in style. The closest overall comparison would be PFM or Locanda Delle Fate, only more powerful and fast-paced, but the sound is uniquely Alusa Fallax's. Sax and horn can be heard occasionally. The drums actually sound African at times. The music is mostly soft and very melodious, yet always with an intensity and a pace reminding me of Mezquita and the better moments of Banco. Near the end of the record the style is somewhat different, becoming more energetic, jazzy and repetitive. There are 13 tracks on the CD, but it feels more like a continuous piece of music. It is difficult to point out exactly what makes this record so brilliant. But it is a fact that the entire album sounds great, and some parts are out of this world beautiful. Anyone who enjoys melancholic symphonic rock will rave about this album.
Anekdoten - Nucleus (95) - **
Anekdoten - Vemod (93) - ****
Apparently inspired by King Crimson's Red, but darker and more depressive.
Anglagard - Epilog (94) - **

Anglagard - Hybris (92) - ****(*)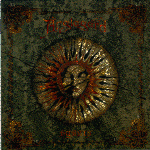 The best prog album from the 90s. Folk influences. Lots of mellotron.
Atila - Intencion (76) - *
Balletto di Bronzo, Il - Sirio 2222 (70) - (X)
Completely different from Ys. Psychedelia with only few progressive tendencies.
Balletto di Bronzo, Il - Ys (72) - *****
First of all, those who only appreciate harmonious and melodious music should not even consider buying this record. All the way through, Ys is pervaded by a sinister and hellish atmosphere. The music is hideous and beautiful at the same time, much like for example Red-era King Crimson and Anekdoten. There is quite a lot of repetition to be heard, but never without a number of subtle details swirling about in the background. Some parts recall the long guitar "solo" from King Crimson's "Starless". However, Il Balletto di Bronzo's sound is darker, denser and often speedier. An example of this is the track "Epilogo", which by some is claimed to be a boring part of the record - . After a powerful - and wonderful - intro, a simple bass line is repeated for several minutes with all kinds of subtle sounds in the background. Disharmonious piano, guitar and mellotron sounds ponder about, before it all plunges into a magnificent climax. This contains the same bass line, but the sound is now absolutely drenched by what may and may not be improvisation. In the end, the track is finished off by the same theme with which it started. Fabulous, and it is only one of six tracks (including a bonus track). Open-minded fans of complex progressive rock should get this album, no matter the cost or effort.
Banco del Mutuo Soccorso - Beginning Banco Story (70) - ***
I have no idea if this record was released in the 70's, but according to the sparse information on the booklet, it was recorded on a live setting in Modena on the 27th of December, 1970. It contains extended versions of three classics from their self-titled studio album: "R. I. P." (11:00), "Il Giardino del Mago" (23:01) and "Metamorfosi" (27:30). Do notice, however, that the sound quality is horrible, but thankfully, it is not so bad that it is impossible to enjoy the record - in my opinion. Be aware, however, that some people might disagree with me on this. Disregarding the sound quality, the record contains absolutely wonderful music, better than anything I have heard from 1970. At times it is improvisational and dreamy, and at times it is so energetic that you will not be able to sit for days after hearing it. Actually hearing this live must have been a personality-altering experience. And I have not mentioned the best part yet: It contains a previously unreleased track, "Polifonia", clocking in at 12 minutes - and it holds the same quality as the rest of the tracks. This makes Beginning Banco Story essential to everyone who has already bought Banco's studio albums and wants more - and who doesn't? It is a shame and a pity that the sound quality is so bad, preventing this from being a four- or even five-star record.
Banco del Mutuo Soccorso - s/t (72) - *****



Their debut. The most dominant instrument of this band is keyboards. Inspiration from folk music can often be heard, but is seldom predominant. The record starts out with a "spoken" poem accompanied by dreamy keyboards. Then follows "R.I.P.", which includes the operatic and dramatic vocals of Francesco di Giacomo. Awesome. After a strange, two-minute "pause track" comes "Metamorphosi". This mostly instrumental piece shows Italian progressive at its very best; all the time changing both in rhythm and mood. Brilliant. The next track, the 21-minute "Il Giardino del Mago", is also extremely well made, but maybe they dwell for a little too long at some themes. The album is finished off by "Traccia", a medieval-sounding track which lasts a few minutes - without creating too many thrills, though. Still, overall this album is a five-star effort. One of the best records ever to have been released.
Banco del Mutuo Soccorso - Darwin! (72) - *****
This is a concept album about evolution, and the first track is called; surprise, surprise; "L'Evoluzione". It is at times extremely dense, dramatic and intense, and always changing. The next track, "Conquista della Posizione Eretta" continues in the same vein, save that it is even more sinister. After all this intensity comes the jazzy, calm and less complex "Danza dei Grandi Rettili" to give the listener a possibility to catch his breath. The next track, "Cento Mani e Cento Occhi", is perhaps even more dramatic than the first two tracks. Then comes what could be a love song, "750 000 Anni Fa... l'Amore", which is relaxed and beautiful, but in my opinion a little too close to the "ballad" genre. The last two tracks can blow anyone away. Overall, the use of synthesisers and operatic vocals plus the magnificent composition skills of Vittorio Nocenzi makes this a classic. This is the best record of what might be the best band of all times.
Banco del Mutuo Soccorso - Io Sono Nato Libero (73) - ****(*)
A bit more explorative than their first two, s/t and Darwin!. Another wonderful album by Banco.
Banco del Mutuo Soccorso - Garofano Rosso (76) - **
Instrumental film music. Great at times, but too uninspired too often.
Banco del Mutuo Soccorso - Come in un'Ultima Cena (76) - **
Less commercial than Canto..., but is in my opinion not as interesting.
Banco del Mutuo Soccorso - Di Terra (78) - ****
Completely different from their other work. Closer to neo-classical music than to rock.
Banco del Mutuo Soccorso - Canto di Primavera (79) - ***
Simpler and more song-oriented than their other stuff, but good anyway. Quiet and relaxed most of the time.
Biglietto per l'Inferno - s/t (74) - *****



This is an Italian band which will keep any serious music lover nailed to the stereo from the first second of the record. The atmosphere is dark, heavy and claustrophobic, with distorted guitars, distorted keyboards and (deliberately?) bad sound quality. The Italian vocals are good. Flute is used with good effect, which gives them quite a Jethro Tull'ish feel. However, Tull could never have made an album this intense and with such an emotional range. Like most Italian prog, the music is often changing, and the balance between gentle and intense parts is perfect. The keyboard sounds are very mighty, somewhat like Banco's masterpiece "Conquista Della Posizione Eretta" from Darwin! with some distortion added. This is any prog-rock lover's ticket to heaven!
Biglietto per l'Inferno - Il Tempo della Semina (74) - **
This follow-up to their classic first album was not released until lately since the band split right after recording this album. The first four tracks, which total 20 minutes, are in my opinion great, with energy and atmosphere almost on level with their first album. Unfortunately, the great synthesizer sounds are not dominating the sound as much, and only occasionally emerging in the background. The atmosphere is a little lighter, and the compositions are in my opinion not as original as on the self-titled album. Even if the music still is very dark, it is closer to the standard progressive rock in the vein of Genesis than their first release. The last two tracks, enduring for a total of 16 minutes, are major let-downs. Both have some enjoyable dark parts, but they are in total quite happy and more commercial than their other stuff, and are stained by vocal parts which annoy me a LOT! The better of these, the 9 minute "La canzone del padre" starts out quite progressively, but after a while, it turns into some absolutely useless repetetive vocal part which reminds me of soul! Overall, this album is very good at its best and bad at its worst. Recommended to everyone who wants more of this great band than just their self-titled album - but be prepared for some annoyingly tedious parts too.
Canarios, Los - Ciclos (73) - (X)
Remake of Vivaldi's Seasons. Interesting enough, but I actually like the original better, so it is difficult to recommend this.
Camel - Mirage (74) - ***
Camel - Snow Goose (75) - **
Instrumental. Loads of flute. Often beautiful, but unfortunately uninspired and boring at times.
Camel - Stationary Traveller (84) - *
Song-oriented and quite commercial, but I find it OK anyway.
Carmen - Dancing on a Cold Wind (73) - *
Flamenco-rock, but very different from the way Triana and Mezquita did it. This concept album about a gypsy girl is in my opinion overrated. The vocals are too emotional, and they are there almost all the time. Those who like the vocals, however, should find this quite good.
Cathedral - Stained Glass Stories (78) - ***
Bass guitar is used in a brilliant manner by this band, making them sound like Yes at times. The elsewhere flamed vocals sound OK in my opinion. Quite reminiscent of Anglagard.
Celeste - Principe di un Giorno, a.k.a. s/t (76) - *****
Extremely tranquil and pleasant. No drums. Wonderful music.
Fish - Vigil in a Wilderness of Mirrors - **
Brilliant vocals and lyrics, but simple music.
Fish - Internal Exile - *
Flower Kings, The - Back in the World of Adventures (95) - **
Flower Kings, The - Stardust We Are - (X)
Folque - s/t - *
Norwegian folk-rock. Not particularly progressive.
Formula 3 - La Grande Casa (73) - **
This album could be described as symphonic pop. The quality of the six ~5 min. songs is very uneven. Piano and acoustic and electric guitars are the most dominating instruments, and mellotron appears sometimes. The arrangements are rarely complex, and some of the songs ("Cara Giovanna" and "La Ciliegia non e di Plastica") are pop tunes with few traces of progressiveness. "Bambina Sbagliata" is also quite commercially-sounding, but contains an OK instrumental section. "Rapsodia di Radius" is better, though perhaps too "romantic" for some, and it is not particularly complex. Still, most prog fans should enjoy this. The two remaining tracks, "Liberta per quest'Uomo" and "La Grande Casa" are in my opinion very good. Both are well-composed and contain some fabulous crescendos. The album could be worth getting just for these ten minutes. Overall, this is a nice album with a relaxed atmosphere from a seemingly very talented band with too low musical ambitions.
Foxtrot - A Shadow of the Past (84) - (X)
Galadriel - Chasing the Dragonfly (92) - **
One of the best neo-prog bands I've heard.
Genesis - A Trick of the Tail (76) - ***
A bit more song-oriented than their earlier releases. Shorter tracks, often with beautiful instrumental passages as the highlights.
Genesis - Foxtrot (72) - **
Genesis - Nursery Cryme (72) - ****
Genesis - Selling England by the Pound (73) - ***
Genesis - The Lamb Lies Down on Broadway (74) - ****
Genesis - Trespass (70) - **
Genesis - Wind and Wuthering (76) - (X)
Too poppy, and with very few highlights. Why does everyone like this?
Gryphon - s/t (73) - **
Folk, not prog. Still, I like it a lot.
Gryphon - Midnight Mushrumps (74) - **
Gryphon - Raindance (75) - ***
Contains a monster 15' track, "(Ein klein) Heldenleben". Apart from this, the album consists of shorter folk-songs of uneven quality.
Gryphon - Red Queen to Gryphon Three (74) - ***
Gryphon - Treason (77) - (X)
Hackett, Steve - Defector (80) - *
Hackett, Steve - Voyage of the Acolyte (75) - *(*)
Nice album by the former Genesis guitarist, but not a must.
Iconoclasta - Reminiscencias - *(*)
IQ - Ever - *
Stay well clear if you hate neo-prog.
Island - Pictures - **
Jethro Tull - A Passion Play - **
Jethro Tull - Aqualung - **
Jethro Tull - Thick as a Brick - ***
King Crimson - Discipline - ***
King Crimson - In the Court of the Crimson King - ****
King Crimson - In the Wake of Poseidon - ****
King Crimson - Lizard - *****
King Crimson's best album, in my opinion. Heavy jazz influences. A masterpiece. Could be the best of them all.
King Crimson - Red - ****
King Crimson - Starless and Bible Black - *
Kultivator - Barndomens Stigar - *
Landberk - One Man Tell's Another (sic) - **
Latte e Miele - Passio Secundum Mattheum - **
Magellan - Impending Ascension - *(*)
The lyrics are based on history, which I find annoying. The music is quite good, though, firmly in the heavy-progressive vein, with a full and contemporary sound.
Magma - Mekanik Destruktiw Kommandoh (73)- ****
Expecting some dark and very strange music, my first reaction to this record was disappointment. A female choir repetitively chanting some half-banal themes seemingly makes up much of the music of this record. This had been boring to listen to if it were not for all the subtle arrangements going on at the same time. It took me several years to appreciate this record, and it still gets better with every listen. The music is different from anything I have heard, with bass, piano and different brass instruments dominating the sound. The drums are amazing, but unfortunately a little too low in the mix. Several male vocalists (or is it the same person?) can also be heard sometimes, one of whom sings/chants at the very top of his voice. The part which I like best is perhaps "Nebehr Gudahtt", in which this vocalist, along with the drums, at the climax of a long crescendo goes completely bananas. If you do not think that you ever can appreciate manic screaming, skip this track! Adding another dimension to the crazyness, the lyrics are in some language that Magma themselves invented; Kobaian. Overall, the music can be described as extremely powerful and dark. The closest comparison I can think of is the Italian band Il Balletto di Bronzo, though I consider Mekanik Destruktiw Kommandoh to be less accessible and much less conventional.
Magma - Udu Wudu (76)- ***
A less demented album than Mekanik Destruktiv Kommandoh. Gone is the female choir, but Udu Wudu still contains strange and unique music, and the lyrics are still in Kobaian. The album consists of 7 tracks, 6 of which are about 4 minutes long. Most of the tracks build up very slowly to become more and more dramatic and crazy, like Grieg's "In the Hall of the Mountain King", before being faded out. Before one becomes aware of this, the music might sound monotonous and a bit tedious - much like Mekanik Destruktiw Kommandoh. The track "De Futura", lasting for 18 minutes, doesn't follow this pattern, and has several climaxes and tempo changes, even if the same bass line and half-barked vocals are repeated over and over in different musical settings. Overall, Janik Top's marvellous manic bass playing and Klaus Blasquiz's crazy vocals, alongside Patrick Gaulthier's delightfully ugly synthesizer sounds makes this what must have been the most original release of 1976.
Marillion - B'sides Themselves - **
Contains Marillion's best track ever, the 18-minute "Grendel".
Marillion - Clutching at Straws - ***
Quite simple music, but outstanding atmosphere and lyrics.
Marillion - Fugazi - **
Marillion - Script for a Jester's Tear - ***
Metamorfosi - Inferno - ****



Another Italian masterpiece! This is, based on my rather poor knowledge of Italian, a concept album based on Dante's Divine Comedy, but apparently also carries a political message. The listener is pulled through the stages of hell, the lowest being reserved for racists. As for the music, the occasional vocals are semi-operatic and simply wonderful. The bass guitar and drum playing is great, but the sound is dominated by moog and hammond organ, giving them an ELP feel. Needless to say after this, the music is ambitious and pompous, but with good effect. There are absolutely no traces of mediocrity in the compositions, which will send your mind kilometres beneath the ground and centuries back in time - at least until they play the Soviet Union's anthem near the end of the record. A minor complaint is a lack of depth caused by the use of the same instruments all over the record, but it really doesn't matter much.
Mezquita - Recuerdos de mi Tierra - *****
Intense Spanish flamenco-rock. Never a boring second. "Speed-prog" describes this quite nicely. A tour-de-force from beginning to end.
Mike Oldfield - Ommadawn - **
Very relaxing and beautiful music.
Museo Rosenbach - Zarathustra - ***
Often heavy and jazzy. Mellotrons are used a lot. Not innovative enough to be amongst the very best, but this is a great record anyway.
New Trolls - Concerto Grosso 1 & 2 (71) - *
New Trolls' two Concerto Grossos were originally released on two records, but can now be found on one CD. I started out despising this record, and did almost not listen to it the first couple of years that I had it, but this turned out to be a mistake. The record shows, as far as I know, the first attempts in Italian music to fuse classical music and rock. The sometimes English, sometimes Italian vocals are... uh, not exactly good. Part 2 largely consists of absolutely horrible, over-pretentious ballads sounding quite a bit like Queen, with few influences from classical music. However, there are some OK parts too, but I cannot recommend part 2 on its own. Part 1, however, is a different story. The vocals are still bad, but only present once in a while. Occasional Jethro Tull inspired flute and the strong presence of classical music makes part 1 sound similar to Osanna's great Milano Calibro 9. This is because the composer Luis Enriquez Bacalov composed parts of both these albums. Bacalov actually received an Academy Award in the 90's for the soundtrack of the Italian movie Il Postino. Part 1 also contains a Hendrix cover and an improvisation lasting for 20 minutes, and is by far the best of the two parts.
New Trolls - Ut (72) - *(*)
An uneven record. Ranges from absolutely brilliant ("XXIIa strada") to very tedious ("Paolo e Francesca").
New Trolls Atomic System - ****
Le Orme - Felona e Sorona - **
Good, but in my opinion not particularly original. Influenced by classical music. Keyboards dominate the sound, and parallels to ELP can be drawn.
Osanna - Milano Calibro 9 - ****
Film music. A mix between classical music and rock, in the vein of RDM, only better. The occasional English vocals are not bad, but with a horrible accent.
Osanna - Palepoli - ****
Complex, sometimes chaotic. Changing all the time, and often has a heavy feel to it. A classic.
Pablo El Enterrador - s/t - (X)
By some hailed as a masterpiece, but too commercial and plain for my tastes.
Pallas - The Sentinel - **(*)
Neo-prog is not always my cup of tea, but this record has loads of atmosphere.
Par Lindh Project - Rondo - (X)
Try his other stuff instead.
Par Lindh / Bjorn Johansson - Bilbo - ***
Premiata Forneria Marconi (PFM) - Per un Amico - **
Very gentle, often jazzy. Flute is often heard. Annoyingly happy at times.
Premiata Forneria Marconi (PFM) - Storia di un Minuto - ****
Tranquil; often jazzy.
Quella Vecchia Locanda - s/t - ***
Quella Vecchia Locanda - Il Tempo Della Gioia - ****
Classical music and jazz are obvious influences. Not particularly accessible. Great symphonic rock.
Raccomandata Ricevuta Ritorno - Per... Un Mondo Di Cristallo - ***(*)
This is a concept album about an astronaut who on his return to Earth finds nothing but a deserted wasteland. The music shows great variation, and is often heavily influenced by jazz. Instruments used are amongst others church-organ, piano, flute, violins and cello. Sometimes, they sound like Semiramis, much because of the vocalist. Moreover, some moments sound almost like excerpts from Osanna's Palepoli and Il Balletto di Bronzo's Ys. The latter moment is of course the highlight of the record. The atmosphere is, as one would expect from the concept, quite spacey, sometimes dramatic, and not exactly merry. A great record.
Rovescia Della Medaglia, Il (RDM) - Contaminazione - **
A fusion between classical music and rock. The compositions are not interesting enough to make this a masterpiece.
Rush - 2112 - *
Nice, but too close to plain heavy-rock.
Semiramis - Dedicato a Frazz - ***



This record is considered to be one of the best from Italy, and for good reason. The style is very original. It sounds a bit like "circus music", with frequent use of heavy guitars and lush keyboards. Moreover, the music is quite pacey, driven forward by brilliant drum playing. As often is the case for Italian progressive, the music is quite varied, and some parts, often the ones dominated by synth or acoustic guitar, are no more than OK. Other parts, however, are extraordinarily beautiful and make this a must-have. Semiramis are at their best when they turn energetic and disharmonious. An example is the first track, starting out with some wonderful crazy vibraphone and ditto vocals, but continuing with some in my opinion quite uninspired and far from brilliant synth parts.
T2 - It'll All Work out in Boomland - **
Triana - s/t, a.k.a. El Patio (75) - ***
Flamenco-prog, and an obvious influence for Mezquita. Triana are however more gentle and less complex. The sound is distinctly Spanish.
Univers Zero - Heresie - *
Maybe I'll like this dark, at times scary, record better after some more listens.
Van der Graaf Generator - Still Life - ***
The atmosphere of this band is always depressive. This is emphasised by the brilliant, but always gloomy lyrics and the very emotional and absolutely brilliant vocals of Peter Hammill. The closest comparison on atmosphere and vocals could be Marillion's Clutching at Straws, but the arrangements of VDGG are more sophisticated, and definitely never poppy. The use of organ often gives a dramatic feel to the music, and the saxophone in the background works well alongside Hammill's sad and sometimes angry voice. The vocals are very dominant. Give this album 3 hours, and you will be depressed afterwards. Not because the music is bad, though.
Van der Graaf Generator - H to He Who am the Only One - **
Van der Graaf Generator - Pawn Hearts - ****
Their most disharmonious, least accessible and in my opinion best record.
Van der Graaf Generator - Godbluff - ***
Wakeman, Rick - Six Wives of Henry VIII - **
Yes - Close to the Edge - ***
Yes - Going for the One - **
The utterly peaceful and beautiful track "Awaken" shows Yes at their best.
Yes - Fragile - **
Yes - Relayer - **
I've never been amongst the greatest Yes fans.
Yes - Tales From Topographic Oceans - (X)